ADS Cleaning INC provides residential cleaning services to homeowners throughout the Greenville, SC area
We are licensed, bonded and insured against any worst-case scenario. You can be comfortable that your home is safe while we're cleaning your house. We also conduct a nationwide criminal background check on every employee. The maids who clean your home are professional, and we take great pride in hiring Greenville's best people!
Alex Desouza
Alex Desouza is ADS's founder and head manager responsible for coordinating projects, providing the most accurate quote for each prospect, and assigning tasks for your employees.
He has an eye for detail and is keen to provide always a high-quality project using the right equipment for your home or business.
Cristiane Desouza
Cristiane Desouza is also ADS's founder and is a self-motivated, energetic, and hardworking cleaner with extensive experience in the cleaning. She works effectively both within a team and individually using her initiative.
She believes that she will be an invaluable asset to any organization or home, giving her experience, dedication, and the great pride that she take in her work.
We offer a variety of
Services
With over 20 years of experience providing painting & cleaning services, we are the experts you need to take care of your home or business. We handle everything that has to do with interior & exterior painting, professional and residential cleaning, custom cabinets & bathroom remodeling.
Please feel free to contact us for any special requests.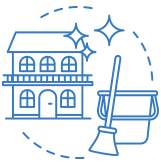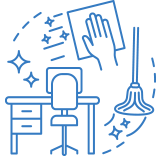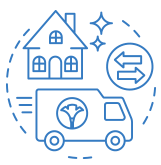 ⭐⭐⭐⭐⭐
Delivered exactly what they said they would and then some. I was very impressed by the attention to detail.
⭐⭐⭐⭐⭐
Cristiane and her staff have been providing us with extraordinary cleaning services for over 5 years. Her team is polite and always timely and the attention to detail is spot on.
⭐⭐⭐⭐⭐
Top-notch cleaning service for either regular service or for special projects Always very professional.