We Provide custom services like
Kitchen Cabinets & Bathroom Remodeling
Home is where you make memories, entertain and relax. We are prepared to work with you to create the kitchen and/or bathroom that you'll add identity to your house.
In the kitchen cabinets, just the right colors and paint consultants, we can turn old surfaces into a beautiful room in no time. In the bathroom, a spacious and luxurious shower, soaking tub, custom-designed tile work, a beautiful sink and vanity, are all possible components in your new bathroom.
Please, feel free to contact us for any special request.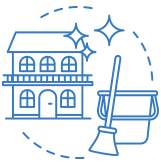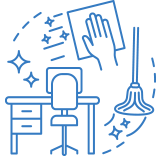 Commercial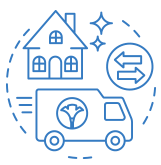 Move In Move Out
⭐⭐⭐⭐⭐
Definitely rate Chris and her crew 5.0 She has been doing the cleaning of our house for the past 5 years!!! Just top-notch!! So easy to work with very accommodating with details – will work with customers schedule.! Need I say more!
⭐⭐⭐⭐⭐
Delivered exactly what they said they would and then some. I was very impressed by the attention to detail.
⭐⭐⭐⭐⭐
Cristiane and her staff have been providing us with extraordinary cleaning services for over 5 years. Her team is polite and always timely and the attention to detail is spot on. We have a lifestyle that demands nothing less the best and Cristiane never fails to deliver.
⭐⭐⭐⭐⭐
Top-notch cleaning service for either regular service or for special projects Always very professional.